ICONIC COLLECTIONS
FAUNACRYSTOPOLIS
A mixture of poetry, vision and precise work on the material. The enchanting Jaime Hayon once again lends his fantastic style to the Baccarat universe with a resolutely modern collection at the intersection of design, art and decoration. The animal sculptures and minimalist objects reflect a singular vision of the world and its wildlife.
This is a carousel with infinite loop. Use Next and Previous buttons to navigate.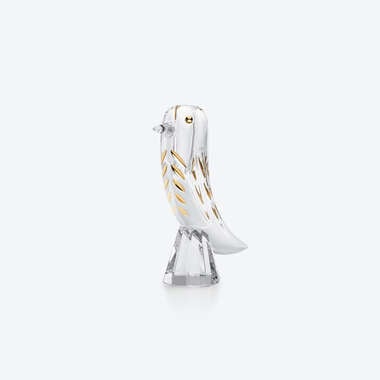 Faunacrystopolis Bird Bud Vase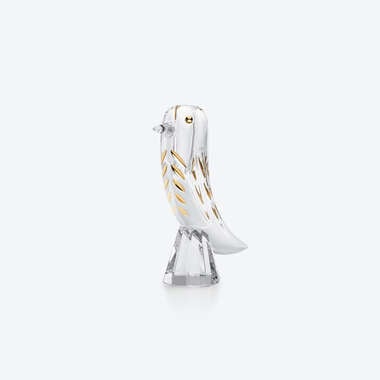 With or without a flower, we will only see him. A mix of poetry and fantasy, the Bird bud vase designed by Jaime Hayon will be the ideal companion for all design lovers.
$ 600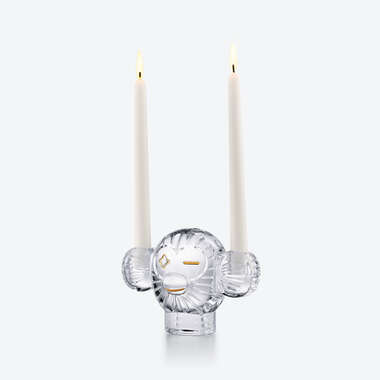 Faunacrystopolis Monkey Candlestick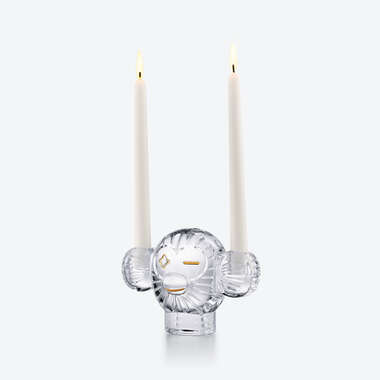 Clever as a monkey! With the candle holder in the shape of a monkey, Jaime Hayon delivers an uninhibited version of the Baccarat crystal, light, playful but always sophisticated!
$ 600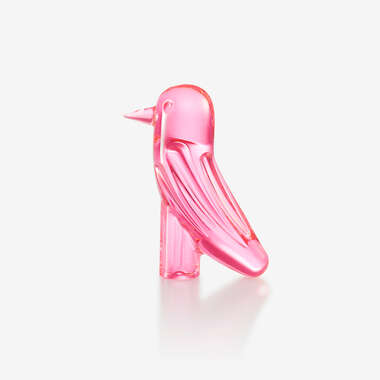 New
Faunacrystopolis Pink Bird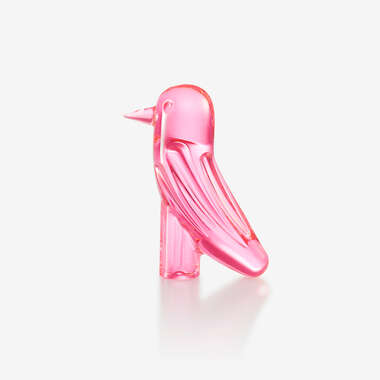 Perched on its feet, the Bird designed by Jaime Hayon is enchanting with minimalistic lines tinted in pink.
$ 300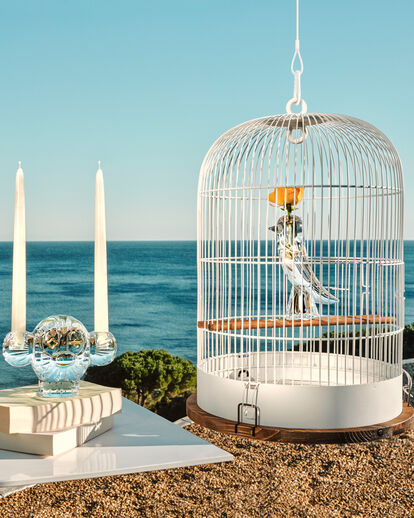 With a joyful tribe of six animals, a flamboyant chandelier and a multitude of creations bearing the signature of a playful and radiant art de vivre, the Spanish designer pays tribute to both the beauty of crystal and the talent of Baccarat's magicians.
This is a carousel with infinite loop. Use Next and Previous buttons to navigate.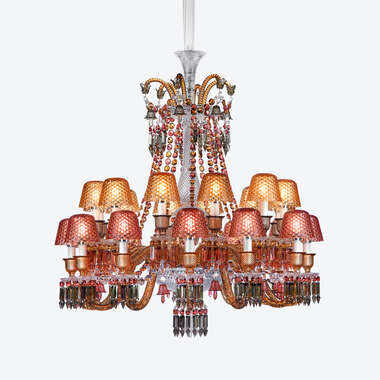 Zénith Faunacrystopolis Chandelier Pink & Champagne (24L)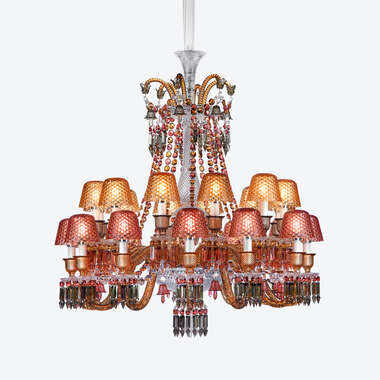 Jaime Hayon reinterprets the iconic Zenith chandelier, pushing Baccarat know-how always further. For the first time, champagne color flourishes on the twisted chandelier arms and the lampshades are made in pink and champagne crystal. As the legendary Baccarat red, champagne and pink colors are obtained thanks to the union of gold and crystal. Honeycomb-cut Candy Light lampshades inspired by the prestigious Juvisy service, bring modernity. With its luxury melange of pink, champagne and mist colors, Zenith Faunacrystopolis adds a joyful touch to any interior. Limited edition of 50 pieces.
$ 135,000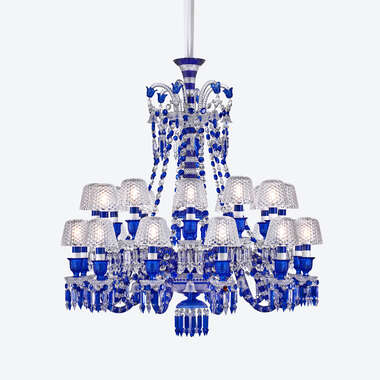 Zénith Faunacrystopolis Chandelier Blue (24L)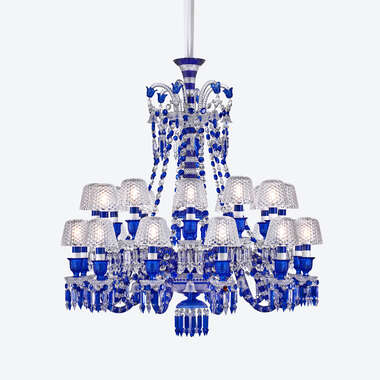 Vibrant, joyful and daring! With Jaime Hayon, the Zénith icon is adorned for the first time with stripes and carries us away in a spiral of blue and clear crystal. In a play of light and contrasts, the Faunacrystopolis chandelier hypnotizes all eyes.
$ 120,000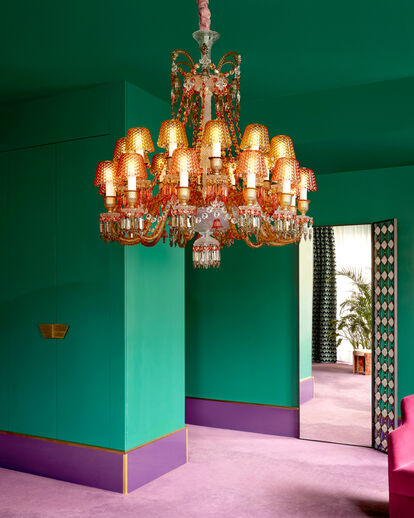 An unexpected alliance of marble and crystal. An explosion of bright colors and original motifs that bring a smile to your face, silhouettes with fantasy that elicit optimism and happiness.
This is a carousel with infinite loop. Use Next and Previous buttons to navigate.