ARTISTS & DESIGNERS
GEORGES CHEVALIER
In 1916, after designing the sets on Diaghilev's famous Russian ballets, the 22-year-old joined the House, falling passionately in love with Baccarat and its infinite possibilities, which he would continue to explore until the 1970s. A journey. A life of light.
Georges Chevalier has taken the Baccarat name beyond modernity with his stylistic repertoire of timeless shapes and proportions. With remarkable creativity, his sparkling take on the world of Baccarat immediately captures its soul. Collections of glasses, centerpieces, plates, coupes, animal sculptures, perfume bottles, lights, furniture, and jewelry all attest to the incredible chemistry between the designer and Baccarat.
His timeless creations revolutionized the Manufacture's repertoire, and his style is admired.
On the occasion of her lavish wedding to conductor Jo Bouillon, Josephine Baker ordered a set of plates designed by Georges Chevalier.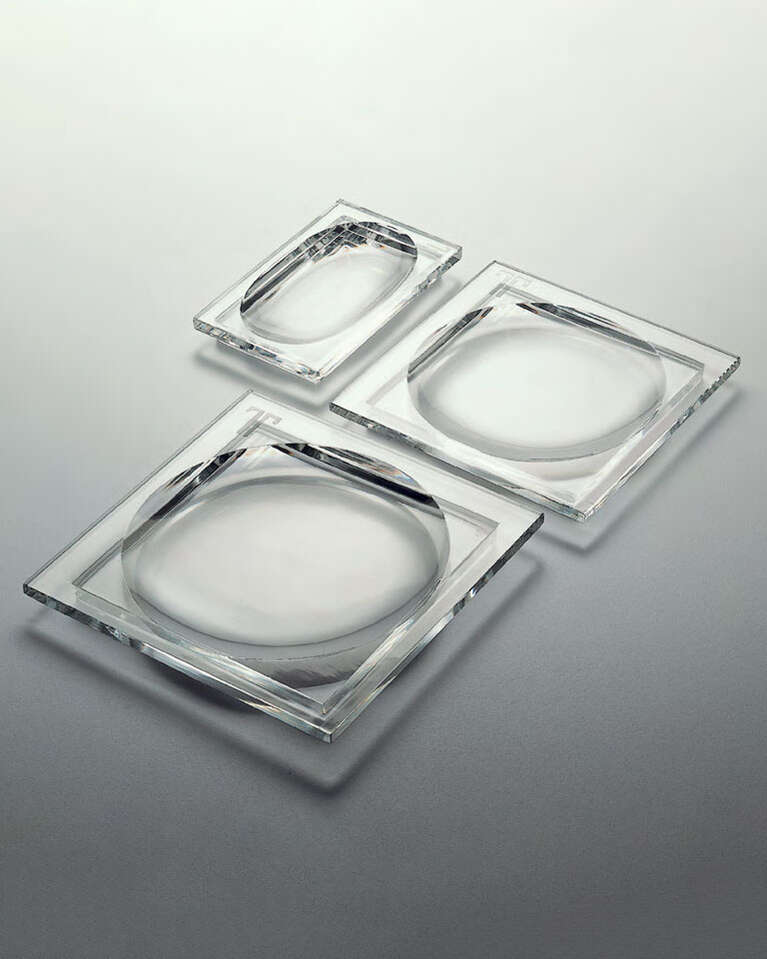 As a tribute to this genius creator, Baccarat reissued several of his pieces, including the Pontil and Célimène Heritage vases, the Panther and the impressive Sun Clock. This sixteen-branched star was exhibited in New York for the opening of the first Baccarat boutique in the United States in 1948. Its most famous buyer was Arthur Miller who chose it to decorate the apartment he shared with Marilyn Monroe in Manhattan.
BACCARAT BY GEORGES CHEVALIER
CREATIONS