Artist, technician, designer, photographer, videographer... Arik Levy's talents are numerous and his work is exhibited in some of the most prestigious galleries and museums in the world. In 2007, he created for Baccarat the Intangible collection, a series of vases, glasses and candleholders. The highlight of the collaboration is the designer's iconic Rock, made by Baccarat in cut crystal, which can be a sculpture, paperweight or jewel pendant.
"DIVING INTO THE BACCARAT ARCHIVES AND BEING ABLE TO REINTERPRET ITS HISTORY, CRAFTSMANSHIP AND KNOW-HOW IS A PRIVILEGE. CREATING A NEW CRYSTAL OBJECT OF LIGHT GENERATES EMOTION AND, ABOVE ALL, ILLUSTRATES THE POWER OF TIMELESSNESS."
ARIK LEVY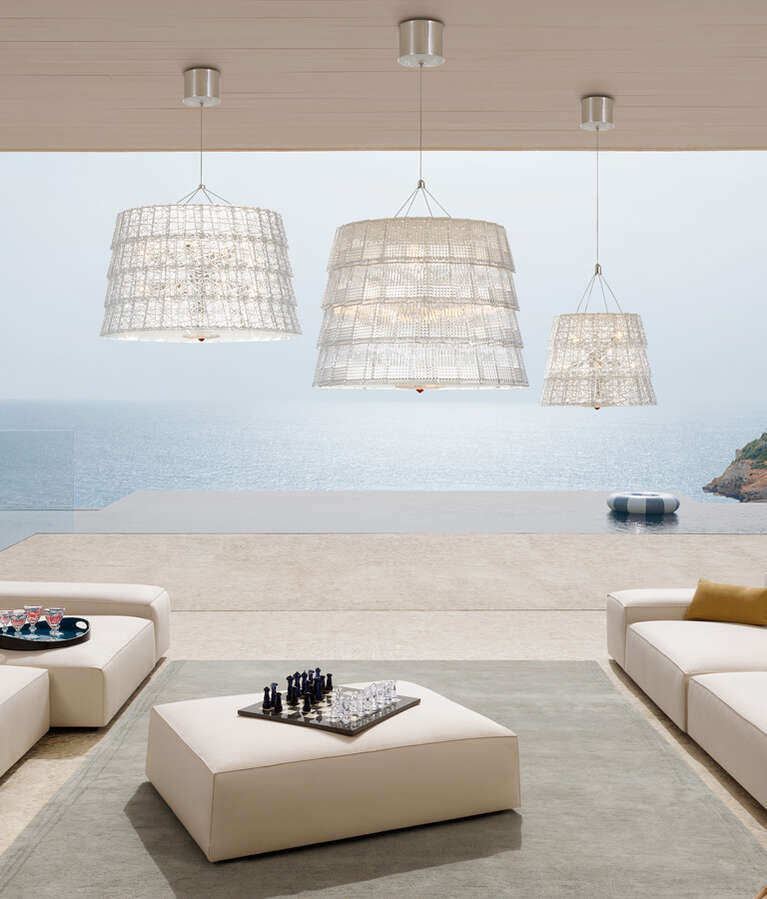 Over the years, Arik Levy has designed other exclusive collections, Torch, Tourbillon and Ellipse. Between architecture and design, the Tuile de Cristal collection offers an entire repertoire of creations. Modern and innovative, mounted as lighting fixtures or placed on a wall, the tiles adapt to all projects and integrate harmoniously into all interior styles.
BACCARAT BY ARIK LEVY
CREATIONS