CRISTAL ROOM BY ANNE-SOPHIE PIC, HONG KONG
Cristal Room by Anne-Sophie Pic embodies the French joie de vivre - the art of celebrating life, at the convergence of creativity, beauty, boldness, joy and virtuosity. Be the first to discover the extraordinary culinary universe of Anne-Sophie Pic, holder of 10 Michelin Stars around the world, and known for her refined sensitivity, impeccable balance and striking flavor combinations.
Every element of the new restaurant tells a story of excellence and passion in an impressive Baccarat setting, conceived by Gilles et Boissier, the famed Paris-based architectural and interior design studio behind the Baccarat Hotel in New York.
Embark on a one-of-a-kind journey that will nourish the heart, the body and the soul with us.
CRISTAL ROOM BY
ANNE-SOPHIE PIC
HONG KONG

44/F, Gloucester Tower, LANDMARK,
15 Queen's Road Central
Hong Kong


RESERVATIONS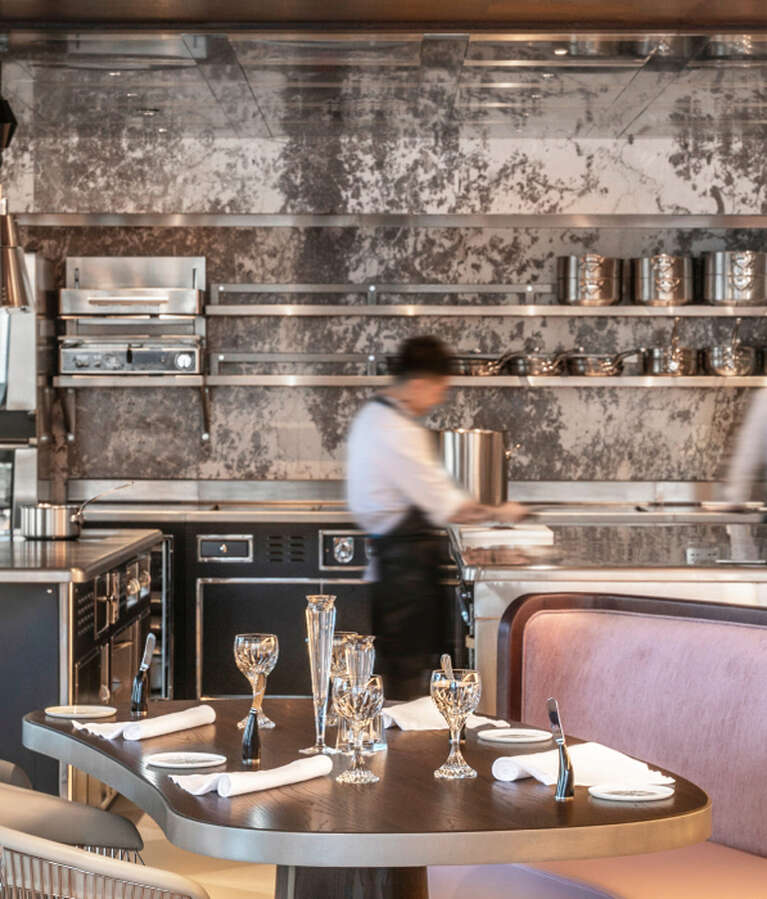 CRISTAL ROOMS AROUND THE WORLD
CRISTAL ROOM PARIS

11 place des Etats-Unis,
75116 Paris,
France


Reopening in spring 2024

CRISTAL ROOM MOSCOW

9-21 Nikolskaya Street
Moscow
Russia


Open for private events