On the occasion of Miami Art Basel in 2019, Baccarat revealed an exceptional collaboration with American designer Virgil Abloh, founder of Off-White and Artistic Director of the Louis Vuitton menswear collections. With its ultra-modern silhouettes combining elegance and industrial codes, the Crystal Clear collection unveils a new facet of Baccarat, between tradition and innovation. A distinctive symbol of this collaboration is a chain made of crystal links, boldly attached to the chandelier elements and delicately carved vases.
"FOR ME BACCARAT REPRESENTS THE EXPRESSION OF THE DYNAMISM OF CRYSTAL THROUGH HISTORY AND TODAY. THE "CRYSTAL CLEAR" LINE OF OBJECTS IS AN EXTENSION OF MY ART PRACTICE, EXPERTLY REALIZED BY THE ARTISANS OF BACCARAT."
Virgil Abloh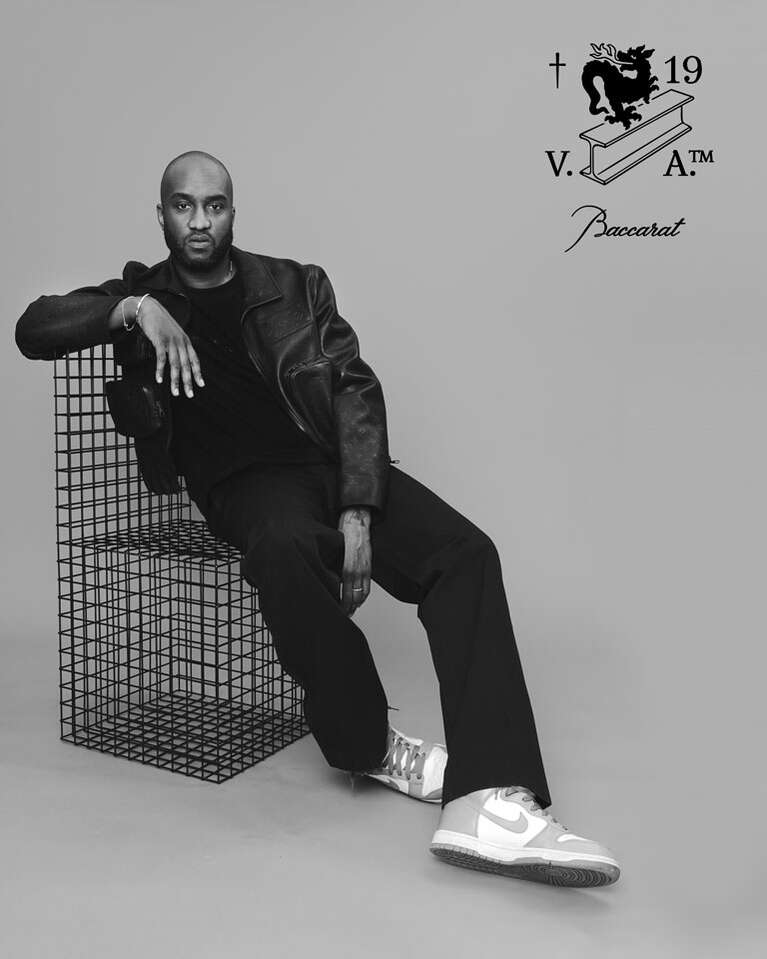 An exceptional figure in the world of fashion and beyond, the most influential designer of his time has never ceased to build bridges between all creative arenas and inspired an entire generation to fight to make their dreams come true.
BACCARAT BY VIRGIL ABLOH
CRYSTAL CLEAR