Since 2010, Baccarat and Marcel Wanders have forged a lasting partnership that weaves together heritage and modernity, tradition and innovation. From the United Crystal Woods collection to the majestic Roi Soleil chandelier, each project is an opportunity to push the limits of the Manufacture's expertise and offer a new artistic approach. In 2019, Marcel Wanders transformed Baccarat into a sparkling playground. Chess, Go, Dominos, Checkers and Backgammon take on precious allure to offer all players a unique experience, a promise of great emotion.
"IN AN ODE TO THE VIRTUOSITY OF BACCARAT'S ARTISANS, I WANTED TO REINTERPRET A CLASSIC CHANDELIER INTO A CONTEMPORARY OBJECT OF DESIRE."
MARCEL WANDERS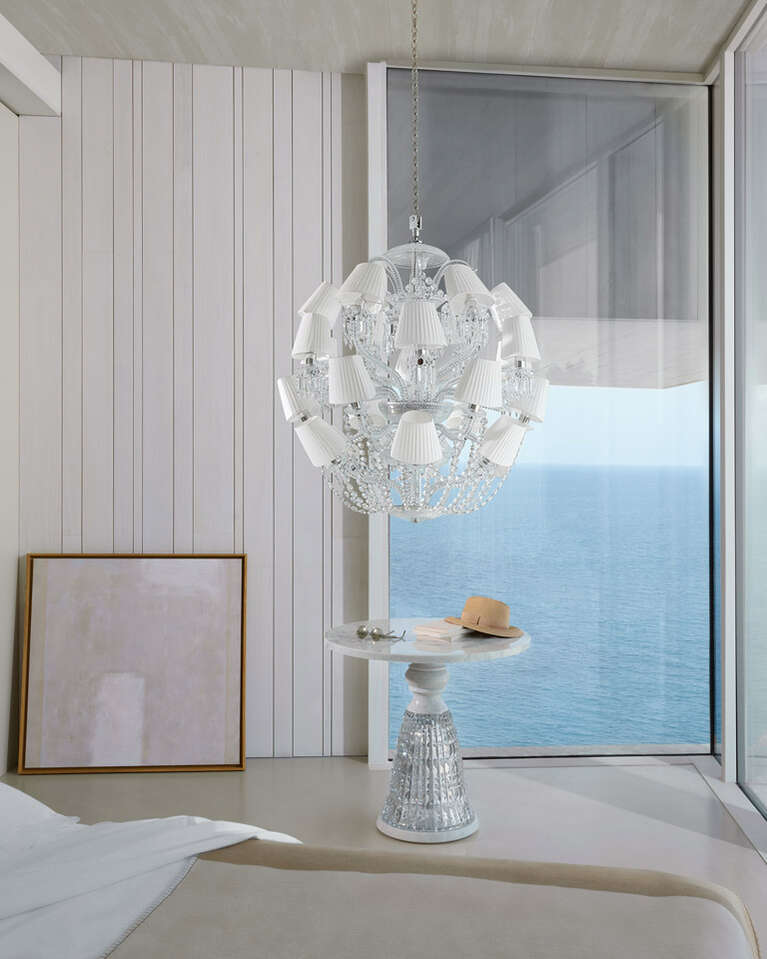 A bold and timeless masterpiece, the New Antique vase created in 2014 has since inspired an entire collection: upside down and finished with a white marble top, the object revisited is transformed into a luminous pedestal table. In 2021, for the Harcourt's 180th anniversary, it became Mirage, an imposing vase over 1m20 high dressing the space with a captivating aura.
BACCARAT BY MARCEL WANDERS
CREATIONS