Nicolas Triboulot has been creating collections for Baccarat with passion since 1983. Fascinated by the interplay of reflections, the magic of the material and its complexity, the designer has learned to use transparency to magnify the crystal and make it sing. His world, both wise and daring, combines the past and technology.
EYE
IN 2001, HE DESIGNED THE EYE COLLECTION, A SET OF VASES THAT HAVE BECOME BEST-SELLERS. THE COLLECTION IS NOW AVAILABLE IN A WHOLE FAMILY OF CREATIONS WITH DAZZLING REFLECTIONS, IN A MULTITUDE OF SHADES AND SHAPES.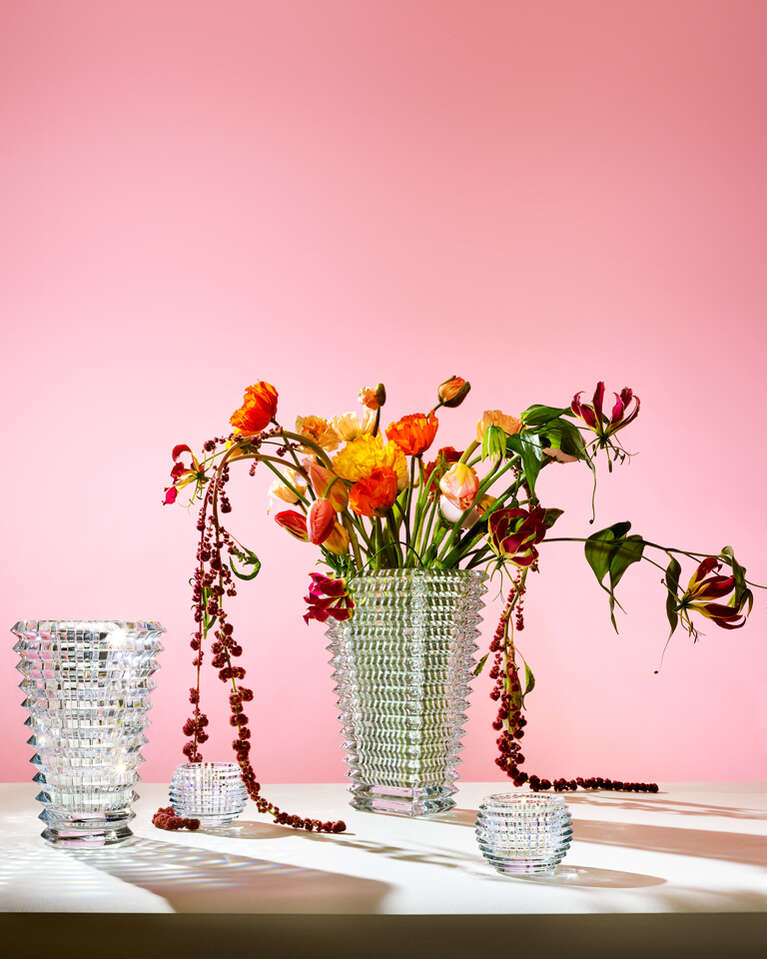 In 1993, he founded the Quarks design agency. Passionate about the world of luxury, the designer continues to develop concepts for different Houses, with one credo: to make people dream! Diva, Spirit, the vases he designs for Baccarat display avant-garde and timeless lines.
BACCARAT BY NICOLAS TRIBOULOT
CREATIONS