From an "Encounter" to a love story. Between Baccarat and Mathias, it all started in 1996 with a collection of exceptional limited-edition pieces. A poet and a charmer, Mathias quickly developed a relationship of trust with the craftsmen of the Manufacture. A self-taught and eclectic designer, to him "nothing is impossible for Baccarat" and, through his creations, glassmakers, cutters, engravers, gilders and enamellers deploy all their talent. Driven by this same quest for excellence and innovation, in 1999 he signed the first Mille Nuits chandeliers, a name that is now emblematic of the Baccarat art de vivre.
MILLE NUITS
WITH IMAGINATION MARKED BY POETRY AND BAROQUE REFINEMENT, OVER TIME MILLE NUITS HAS BECOME AN AMBASSADOR OF WONDER AND PLEASURE.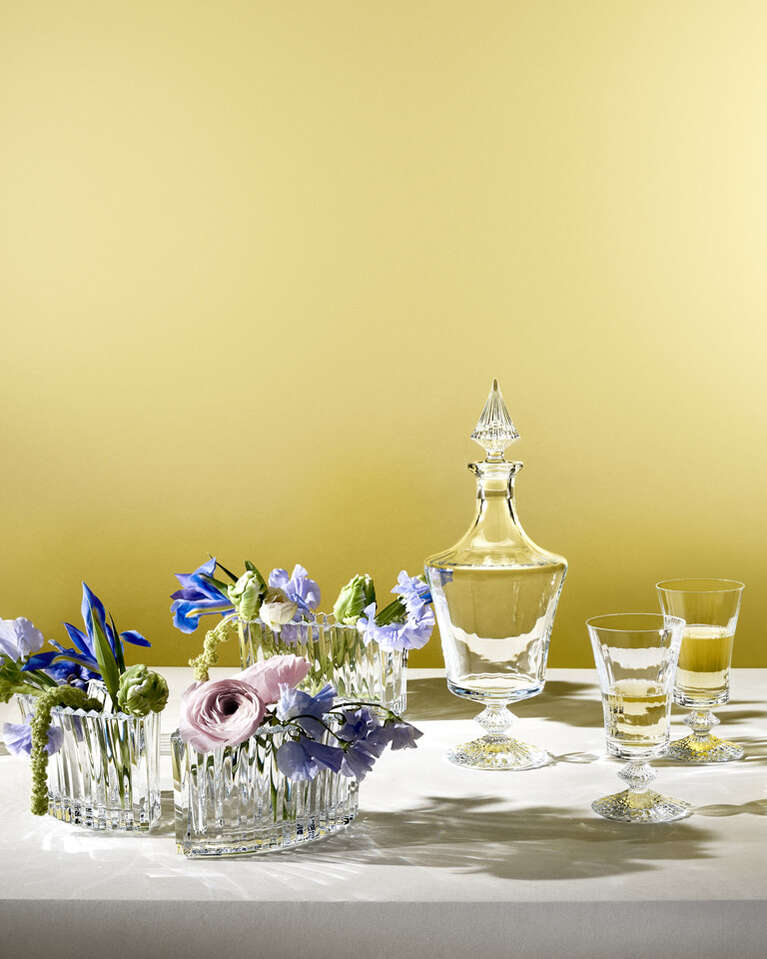 An astounding testament to Baccarat, between magic, festive spirit and seduction. Glasses, vases, candelabras... Thanks to the ever-renewed creativity of Mathias, the Mille Nuits collection has been enriched over the years and is now expressed in a multitude of contemporary variations. In 2021, Baccarat unveiled new creations, including a pink oval chandelier, a mirror and a series of multi-faceted vases with names that evoke pleasure: Play, Infinite and Lovers.
BACCARAT BY MATHIAS
CREATIONS